Team Members
TCX has access to many resources with experience in the semiconductor industry.  The following is a list of present and some past contributors.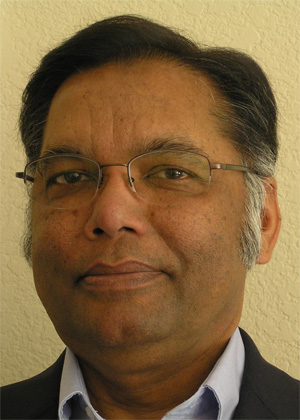 Rakesh Kumar, Founding Partner, President & CEO
During nearly 35 years in the semiconductor industry Dr. Kumar has held various technical and executive positions.  He was VP & GM of the worldwide Silicon Technology Services business unit at Cadence Design Systems and Tality.  At Unisys and Motorola he made technical and management contributions. 
During his six year tenure at Cadence Rakesh had profit and loss responsibility for the STS Business Unit with over 100 employees. He was responsible for the day -to-day operations, product strategy, market development, strategic customer partnerships, sales growth, program management and providing leadership to the group that offered world class Design Services in the areas of Custom Design, Test/Product/Package Engineering and Process Test Chips/Modeling and Characterization. These services enabled customers to bridge the gaps between design and integrated circuit fabrication.
Prior to joining Cadence, Rakesh spent 19 years at Unisys Corporation. Most recently, he directed the Silicon, IC Packaging and Test activities and was responsible for the Unisys IC roadmap. He was responsible for the technical and business aspects of Unisys' relationships with foundries. He developed numerous CMOS, NMOS, Bipolar and BiCMOS processes, and transferred leading-edge CMOS technologies from Intel and Bipolar technologies from Motorola.
During the three years at Motorola Semiconductor before joining Unisys, Rakesh was responsible for Bipolar silicon process development and yield enhancement.

Dr. Kumar has authored the book "Fabless Semiconductor Implementation", published by McGraw Hill in 2008. He has also authored numerous publications and patents.  Dr. Kumar is a Fellow of the IEEE and serves on the Board of Governors and the Executive committee of the IEEE Technology Management Council and the Solid State Circuits Society respectively. Dr. Kumar is a Distinguished Lecturer of the IEEE Electron Devices Society.  He has chaired and served on the Steering committee of the IEEE CICC (Custom IC Conference) for fourteen years. 
He received his Ph.D. and M.S. degrees in Electrical Engineering from the University of Rochester in 1974 and 1971 respectively.  He received his Bachelors degree in Electrical Engineering from the Indian Institute of Technology, New Delhi in 1969.
Mark Vinson, Associate

Over 35 years in the Semiconductor Industry – Qualcomm, AMCC, SCS, Unisys, Motorola

IC Technology experience - CMOS, Bipolar, BiCMOS, Nonvolatile Memory and Very Low Cost Packaging for RFID, Cost Modeling

Engineering and Management Roles in Technology Development, Operations, Foundry Management, Program Management

Ken Reyzer, Associate

Over 27 years in the Semiconductor Industry - Cadence Design Systems, Hughes Technology Center, COMSAT Laboratories

IC Design Development Experience - CMOS, Bipolar, BiCMOS

IC Circuit Modeling and Productization Experience

Jerry Goldstein, Associate

Over 30 years experience in the Communications, Semiconductor and Computer Industries – Standard Communications, Unisys, Wavetek and Qualcomm

All aspects of Supply Chain Management with heavy emphasis in Procurement, Materials and Contracting